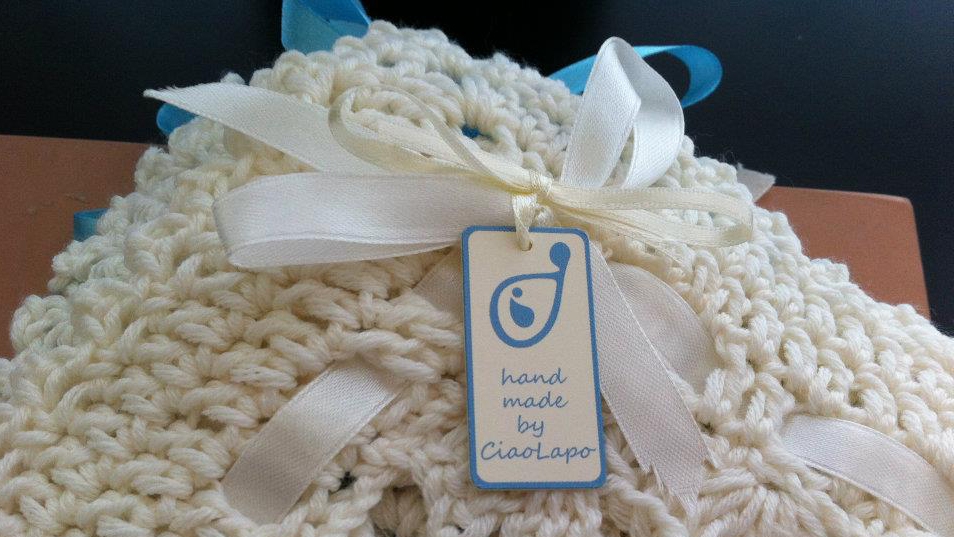 Coming home with empty arms is among the most painful and most common memories of parents affected by perinatal bereavement.
The loneliness and physical absence of our children can be so heartbreaking as to take one's breath away.
The absence of memories of our long-awaited children and the brevity of their lives makes their absence surreal, unthinkable, unbelievable, even for us as parents: we have long known that in the absence of tangible memories the grieving process is filled with obstacles: it slows down, becomes critical, sometimes stops, freezing a part of our lives and thus of us.
The memory box is a tool for collecting the child's memories and promotes healthy grieving, acknowledging his or her loss, but also important fragments of his or her history.
An opportunity for love in an ocean of pain
Many parents have no memories of their children. As the days pass, the absence of memories begins to take its toll: as we realize that what has happened to us is irreversible and that our child has died, we realize with grief that there are many things we don't know about him/her. Suddenly, we would like to know how big he was, how much he weighed, the color of his eyes, the size of his little hands.
Suddenly we realize that no one will give us back what we have not seen / heard / experienced in those days … and the pain can re-emerge, very strong and permanent, anniversary after anniversary, regret after regret.
And it matters little that many families like us lack real memories of their children, and it matters little to know that the shock of those days prevented us from thinking about what would have been best to do.
As the Norwegian midwives I met in Oslo in 2008 say, every mother wishes in the depths of her heart to meet and re-know the baby she gave birth to or only held in her belly, even if he is dead: it just needs to be placed in the better conditions to do so.
The lack of culture on perinatal bereavement makes this crucial passage still a rarity in our hospitals, and as a result of this, mothers are encouraged to "not see" and "imagine" and "resign themselves that it is better this way".
For many years, CiaoLapo has been working to fill this care gap by developing specific care pathways within maternal and child wards by making available, free of charge, the ultimate care tool, the memory box.
The memory box project and how you can help too!
The memory box is a box used to keep important memories (box of memories is the literal translation), a "place" useful for remembering and honoring the memory of small but precious lives.
The obstetrics, gynecology and neonatology departments participating in the "FOOTPRINT" training project receive free memory boxes from CiaoLapo.
CiaoLapo's memory box has standard content designed to collect memories from 20 weeks of pregnancy onward.
The memory box contains:
A free copy of the self-help book "Little Princes"
The booklet "Memories of a little prince / little princess" to be filled in with the baby's memories by the midwives/nurses on the ward together with the parents or instead of them
Two soft cloth elephants: Levante and her mom
A cap handmade by our volunteers available in two sizes (you need to specify the size you need when requesting)
A lump of non-toxic clay for the cast of footprints
A photo frame
A silicone bracelet
A symbolic birth certificate for the child
The information flyer on the support activities offered by the association
The information leaflet on milk management in puerperium
The bereavement information flyer for grandparents and fathers.
The memory box information postcard for parents
In addition to this, depending on the seasonal assortment, you can also receive matching booties and a small woolen/cloth blanket.
What is the memory box for?
The memory box is a symbol of the passage of our children and respect for their lives.
Our memory box can be the starting point to make room for the memories of this part of our life shared with our child, collecting the most significant ones of the time spent with our children. Having a space for this and being able to use it when you go is truly therapeutic; There comes a moment, in mourning, when parents feel ready to reopen drawers and suitcases, and to create a personal space for that pregnancy and for that child, in which to collect objects, thoughts, and small gifts.
In the experience of the parents of our association, the emotion that most often accompanies us in the first long months of mourning is the oppressive sense of emptiness and the physical lack of tangible traces of the passage of our children.
From January 2012 to today CiaoLapo has distributed thousands of memory boxes in about 80 hospital departments.
The requests have been growing for some years, and CiaoLapo wishes to be able to satisfy them all so that no parent is deprived of the memories that matter .
How to help:
A single memory box costs around 45 euros. With this donation, a personalized memory box in your name will be sent to one of the hospitals affiliated with us.
How to donate:
You can donate in two ways: by bank transfer to IBAN: IT12D0501802800000011183837 REASON: Memory Box Project
Or, with a free donation on Paypal specifying the reason: Memory Box Project